OUR HISTORY
Tonara, Barbagia, a small town in the heart of Sardinia, 1000 meters above sea-level with extensive forests that surround it, fresh air in plenty and lots of sources where clean water just surfaces from the earth. This is where the roots of our factory are. These are the historical grounds on which Sardinian Nougat is made ever since and up until today.
Up until the 1960's, the artisans (turronargios) made only small portions of the product by hand at home using traditional techniques. They sold the nougat themselves all over the island, during the fairs. It is in this timeframe and circumstances that Salvatore Pruneddu establishes the first Sardinian nougat factory in 1963, a factory with electric machines. For this he bought three modern nougat machines and two electric toasters. In this manner he found a way to combine the already existing traditional techniques with modern ways of productions. It is now more than fifty years ago that Salvatore Pruneddu founded the Pruneddu Nougat factory and nowadays it is considered one of the most important activities in the Sardinian food sector.
Every day we still make the nougat according to the ancient recipe. We just make it in a modern factory now. A factory that still resides in the city of Tonara, where it all began. Our place, that is called 'Su Pranu', is where every day the delicious nougat bars are born.
OUR PHILOSOPHY
Quality
Real ingredients, old family recipes and traditional and artisanal techniques: since the old days this has been, and still is, our idea of ​​quality. The heart of our production line is the classic nougat, marketed through the brands of Pruneddu, Barbagia and Arasulè. To make the classic nougat, we only use natural honey of the best quality to be found in Sardinia. We solely use superior quality walnuts, hazelnuts and almonds. Only the best quality can, and will be used in the production of the products that we take pride in. We do not use sugar, corn-syrup or preservatives.
Furthermore we select the fruit by hand, discarding seeds with even the slightest defect. These strict measures guarantee us the best dried fruit to put in our delicious nougat. We pride ourselves in making relative small and limited amounts of our nougat at a time. We use a maximum of 60 kg per production so that we can closely monitor the quality per batch. For us, quality is what we do day in and day out. In the Pruneddu Nougat Factory quality is not just a word but a philosophy. A philosophy that was born from the ambition to make the best nougat and bring it to all households without giving up on real taste of real products. Because there is no substitute for real taste.
Clarity and Transparency
Since the very beginning we always made clear notifications on each and every package about the percentage of dried fruit that you can find in our nougat bars. Even when it was not yet obliged to do so. We indicate the minimal amounts of almonds, hazelnuts and walnuts. This so that you know what you eat and where it comes from. That you did not buy a block of sugar with just any almonds but a quality product, the highest quality of nougat made with love and the best ingredients.
Mission statement
Our nougat is produced with only three natural ingredients: dried fruits of the best quality, natural honey and one percent of egg white. Some nougats have on the outside, and never as an ingredient, l'ostia. We do not use preservatives, we don't use sugar, we don't use corn-syrup or other sweeteners other than the best quality of natural honey from Sardinian origin. The expiration date that we put on our packages is short and safe and, for as far as we know, a lot shorter than what other nougat producing companies use. Because we want to be sure that you receive the best quality nougat of Sardinian origin. And that is nougat from Pruneddu Nougat Factory.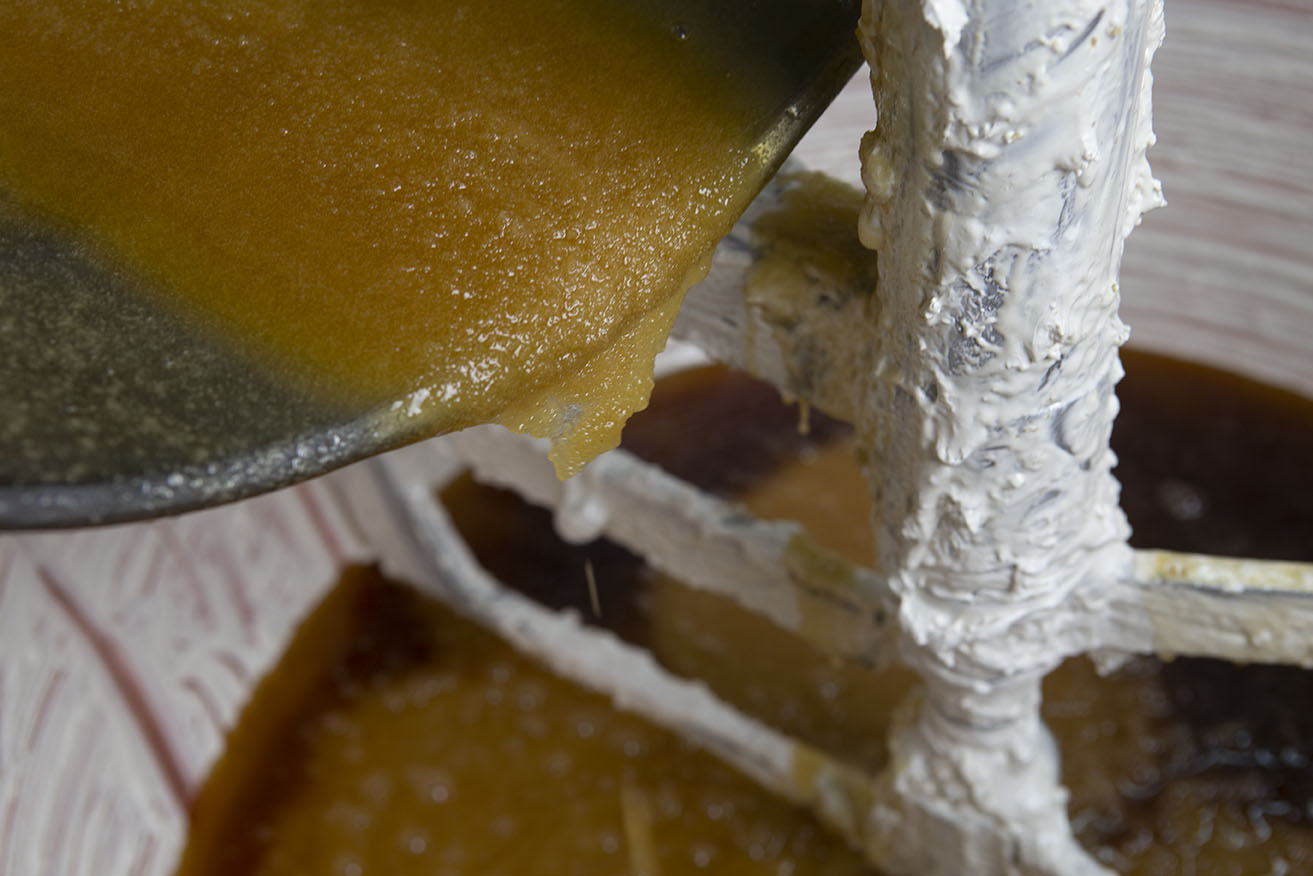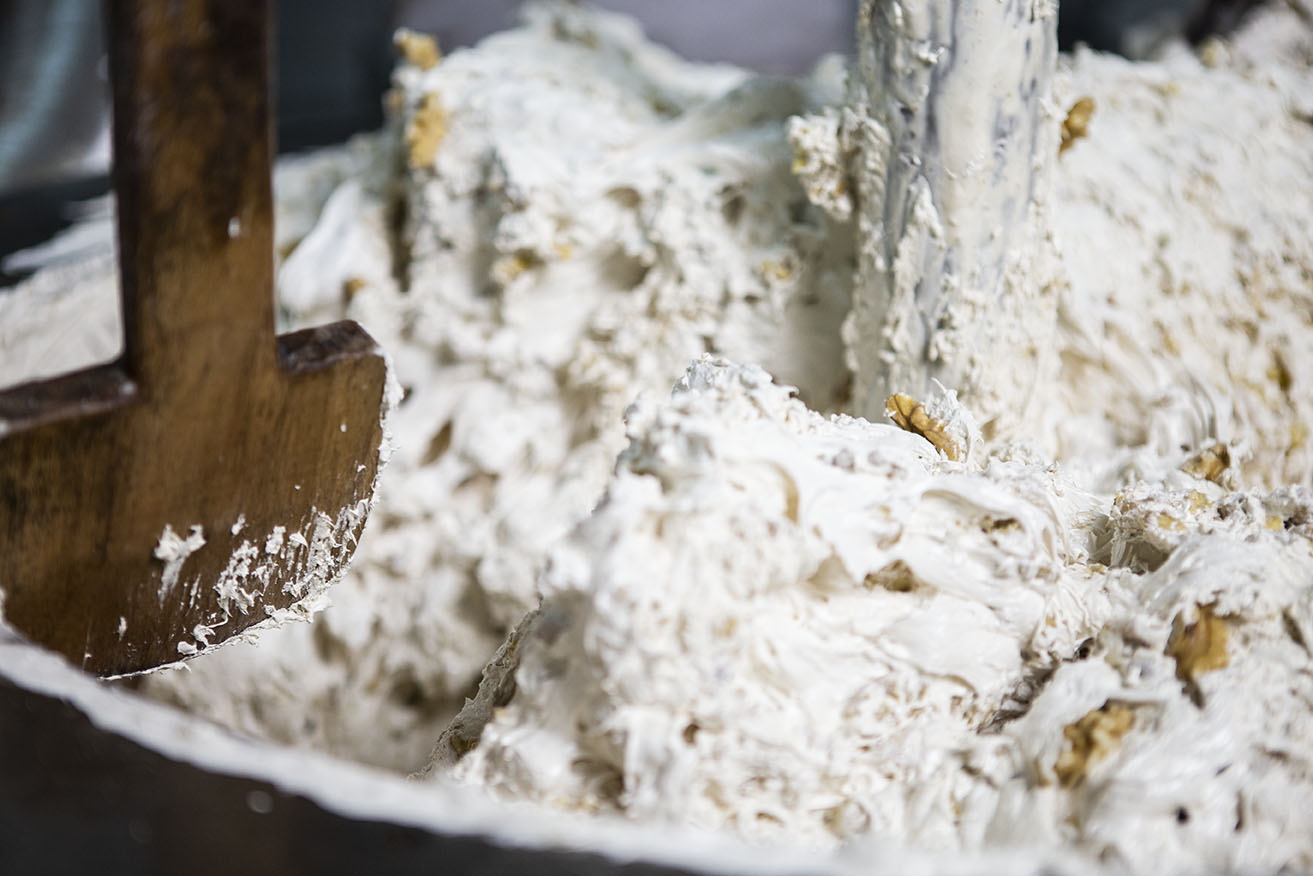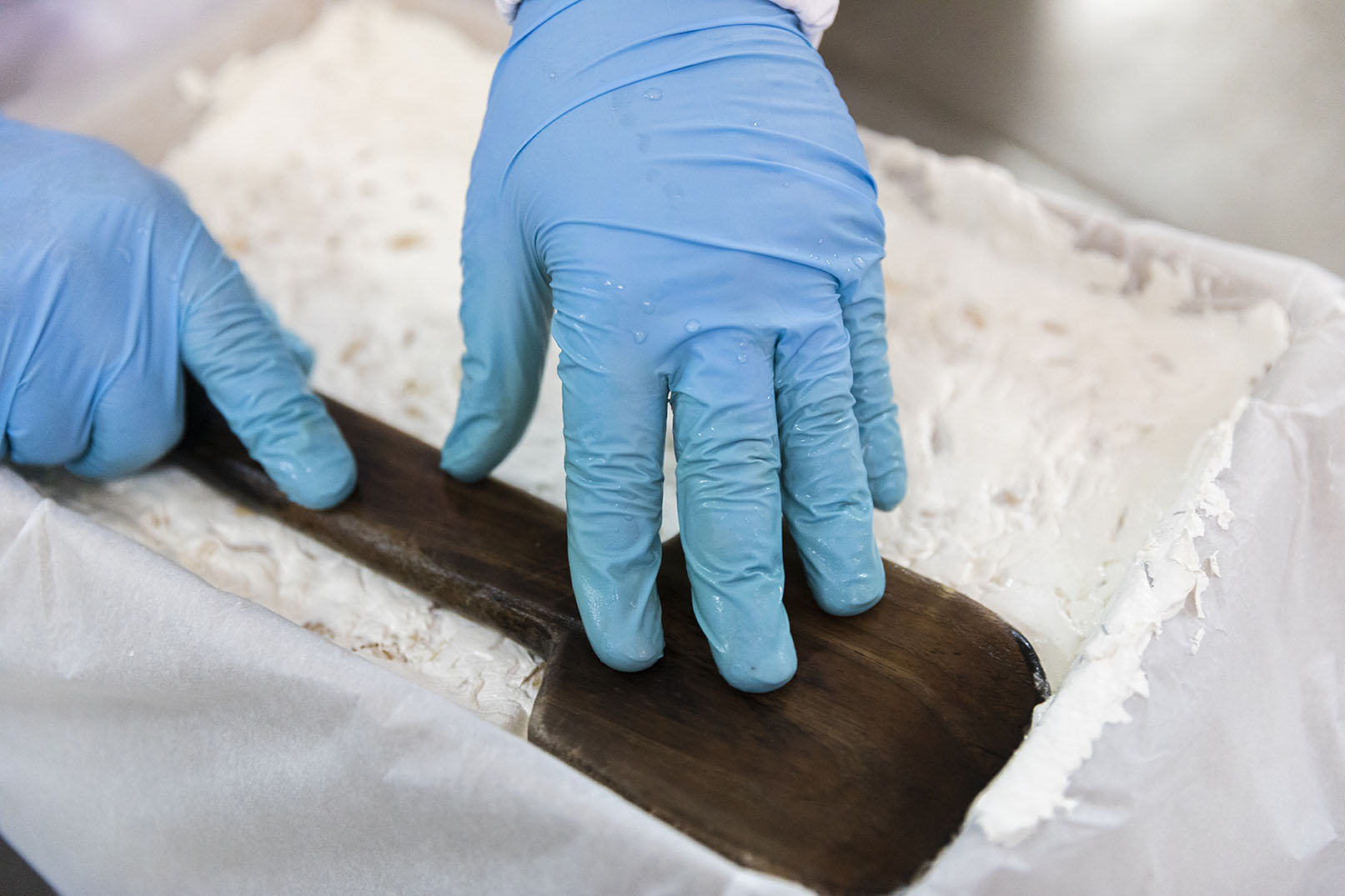 In the Historical Archives of the Municipality of Cagliari an unpublished document was found that confirms that nougat was already produced in Sardinia before 1614.
This document in the Catalan language is nothing more than an employment contract, signed by a notary, between a shopkeeper from the Villanova district of Cagliari and two nougat makers from Sassari. The contract said that they had to produce the white and the black nougat for him during the Christmas period.
In the attached document you will find a copy of the original document in Catalan and the corresponding translation in Italian. Download the document.
Contact us for informations

PRUNEDDU SALVATORE S.r.l.
Phone from Italy 0784 63805 - from abroad +39 784 63805
Fax from Italy 0784 1782013 - from abroad +39 784 1782013
E-mail : info@pruneddu.it
Contact us for informations

PRUNEDDU SALVATORE S.r.l.
Phone from Italy 0784 63805 - from abroad +39 784 63805
Fax from Italy 0784 1782013 - from abroad +39 784 1782013
E-mail : info@pruneddu.it

PRUNEDDU SALVATORE S.r.l.
Via Porru, 13 - 08039 - TONARA (NU) / P.Iva: 01287840910 / Privacy & Cookies Policy
Site powered by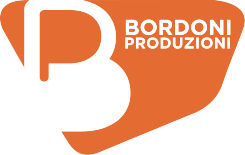 PRUNEDDU SALVATORE S.r.l.
Via Porru, 13 - 08039 - TONARA (NU) / P.Iva: 01287840910 / Privacy & Cookies Policy