THE NOUGAT FAIR OF TONARA
Every year on Easter Monday there is the famous Tonara Nougat Fair. On this fair, that has been around since 1979, you can taste hot nougat straight from the oven. These so-called 'foredda's' are stone ovens that are heated with holly wood that makes for high temperatures. In these ovens the nougat is made just as it was so many years ago. If the delicious nougat wasn't already reason enough to come to Tonara it is good to know that there are many other wonderful things to enjoy on this day.
You can see a wide arrange of traditional furniture and carved boxes, the 'teruddas' and 'taggeris' (wooden ladles and cutting boards), the 'cubedinas'(small vessels for storing wine or water), 'fanugas' and 'fressadas'(carpets and tapestries) and the 'sonaggias'(cow bells). Tonara is the only production center of original cowbells in Sardinia. They are much wanted by shepherds, whether Sardinian or from elsewhere, and by collectors.
The historic city center and its streets will be packed with merchants and their artisan products which will be on display and that can be admired all along the streets of Tonara.
Strawling through the ancient city you can also taste the other typical sweets that this region has to offer. To make this yearly festival complete there will also be a wide array of exhibitions and small performances by folkloric groups and polyphonic choirs. A feast for all your senses.
Contact us for informations

PRUNEDDU SALVATORE S.r.l.
Phone from Italy 0784 63805 - from abroad +39 784 63805
Fax from Italy 0784 1782013 - from abroad +39 784 1782013
E-mail : info@pruneddu.it

PRUNEDDU SALVATORE S.r.l.
Via Porru, 13 - 08039 - TONARA (NU) / P.Iva: 01287840910 / Privacy & Cookies Policy
Site powered by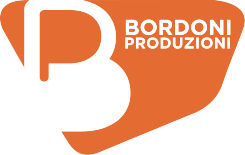 PRUNEDDU SALVATORE S.r.l.
Via Porru, 13 - 08039 - TONARA (NU) / P.Iva: 01287840910 / Privacy & Cookies Policy