Every year the Easter Monday ( in the catholic tradition is called the Angel Monday, March or April) there is in the streets of Tonara the famous Nougat Fair born in 1979, for all the day you will taste the hot Nougat, just prepared istantly by the cauldron prepared by hand (in the dialectal talk "sa forredda"), it is one brick cooker warmed by holly wood in which the Nougat it will be cokked and prepared like the tradition wishes.
The Nougat Fair will be the occasion to Know others wonder traditions of Tonara; carved furniture and chest crafted by hand, terrudas and taggeris – ladles and wooden cutting boards, cubedinas – little wine barrels, fanugas and fressadas – carpets and tapestries, and sonnagias – the cowbells, these appreciated by sardinian sheperds and by collectors.
Whole the town will be invaded by crafters and everyone will admire them through the streets of the downtown tasting together the Nougat and specialities and typical sweets. There will be performances of folk musicians and polyphonics rinomated groups.
Contact us for informations

PRUNEDDU SALVATORE S.r.l.
Phone from Italy 0784 63805 - from abroad +39 784 63805
Fax from Italy 0784 1782013 - from abroad +39 784 1782013
E-mail : info@pruneddu.it

PRUNEDDU SALVATORE S.r.l.
Via Porru, 13 - 08039 - TONARA (NU) / P.Iva: 01287840910 / Privacy & Cookies Policy
Site powered by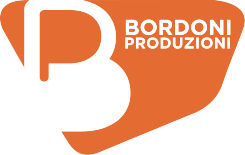 PRUNEDDU SALVATORE S.r.l.
Via Porru, 13 - 08039 - TONARA (NU) / P.Iva: 01287840910 / Privacy & Cookies Policy